News
Posted by Matt Dickson on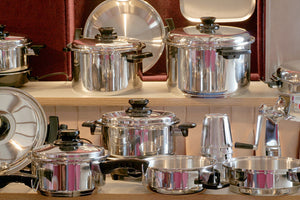 You need to make a lot of considerations when you are thinking about purchasing something. But no matter what you buy, you would want to invest in quality products. Because improving the quality of tools in your current kitchen can give you easier preparation, shorter cooking time, and even better taste and texture to your dishes. If you need a bit more convincing, look at the advantages of investing in quality kitchenware. Cook like a Pro Not having to worry about whether or not what your cooking will end up sticking on the pan will not only make cooking easier,...
Posted by Matt Dickson on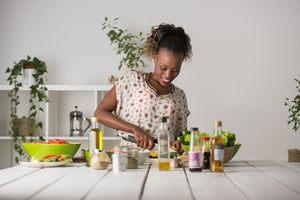 Eating out can be fun because the whole process of having to dress up and dine in a fancy place can be exciting. But sometimes eating at home is way better because you are exactly sure as to the quality of ingredients and the cleanliness of the preparation done. Now if you are a homebody, you may want to try out some of these warm comforting dishes. Shrimp and Spinach Pasta Craving for something both light and hearty? Whip up some spinach pasta with some shrimp and leeks. It's a perfect dinner for someone craving for something tasty and healthy....
Posted by Matt Dickson on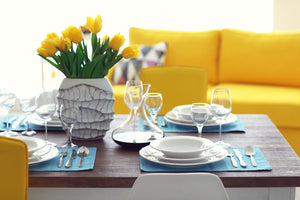 Everyone wishes to live in a fresh and trendy home that is also a haven for health and relaxation. Make your life more fun If there is one thing that you can give yourself, it is to fill your home with items that are high-end, luxurious, and that will improve and simplify your lifestyle at home. Roland Products are a great investment for those who prioritize and value quality. Make your life easier Shop by Brand  or by Category ? Brand stands for trust. Keep your home healthy and clean with appliances from IQ Air, Tribest, and more. Maintain your...
Posted by Marlseon Ro on
2017 isn't over yet, but as the year winds down and we gear up for 2018, it's a great time to take a look at the home décor trends that will be popular in the upcoming year. As always, some trends will stick around, but you might be surprised at what's coming in and what's coming back. Typography – Typography has been gaining popularity and it's not going anywhere soon. Everything from names to quotes to giant letters have been all over Pinterest, taking the interior decorating world by storm. If something catches your eye, give it a try! Incorporate...
Posted by Marlseon Ro on
What comes to mind when you think of emergency preparedness? If you live on the west coast of the United States, you probably think of preparing for an earthquake. If you live on the southern coast, perhaps you think of preparing for tropical storms. If you live in the mid-west, you probably think of preparing for tornadoes. No matter where you live, though, it's important to be prepared for any type of emergency that may come your way. Although flash floods, blizzards, and other such emergencies seem to be most common, emergencies aren't limited to "acts of God". Other types...
---